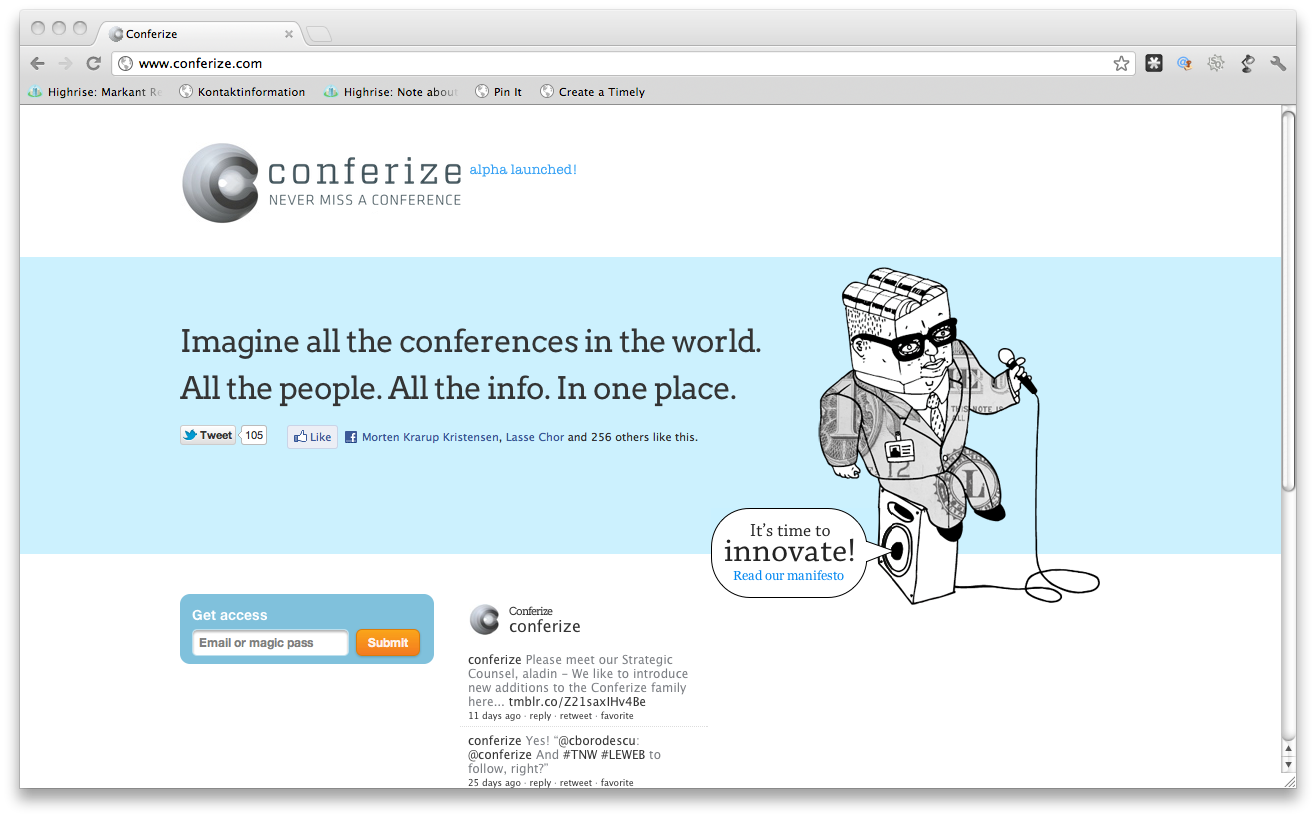 Fra en udgivelsesplatform der hurtigt blev en kæmpe succes, bl.a. kåret af Times som et af de 50 bedste websites i verden. Martin Ferro-Thomsen var en af stifterne i Issuu. Efter fem "dog-years" er han klar med den næste disruption. Han har fundet den rigtige co-founder der er en Ruby ekspert og sammen vil han bevise, hvordan man ændrer hele måden man tænker konference og event på gennem startuppen Conferize.

Lyt med i dette korte podcast med Martin Ferro-Thomsen fra Conferize:
- Hvordan sammensætter man det optimale hold
- Lær om The law of broken windows
- Hvad mener Martin om Zyngas opkøb af OMGPOP
- Fra Issuu til Conferize
- Hvad er Vesting og Cliff?
- Intelligent viden, hvad er det for Conferize?
Audio clip: Adobe Flash Player (version 9 or above) is required to play this audio clip. Download the latest version here. You also need to have JavaScript enabled in your browser.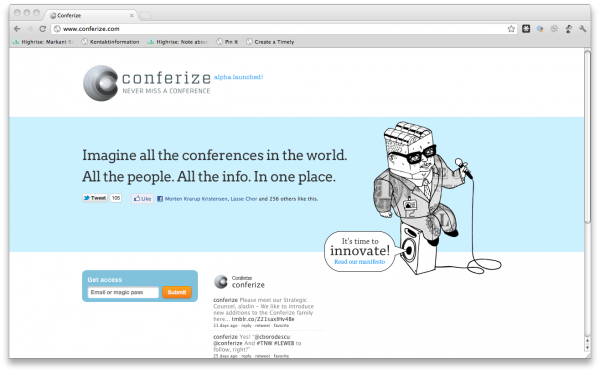 Tweet