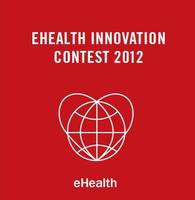 When:
May 9, 2012 @ 12:30 – 16:45
Where:
Bella Centeret
Center Boulevard 5
2300 Copenhagen
Denmark

Tilmelding her: http://www.eventbrite.com/event/3423286141/es2?srnk=4
Join the eHealth Innovation Contest finals!
When:                  Wednesday, May 9, 2012 from 10:30 AM – 12:30 PM
Where:                 Bella Center, Center Boulevard 5, 2300 København - Meeting Room 19
The eHealth Innovation Contest is part of the official eHealth Week 2012 program. The eight finalists are: Comoray, CTS Wristband, Doctor Kinetic, Genokey, MotilityCount, Navinac, Optimov and Senseye. They will pitch their ideas to a panel of five large U.S. industry leaders: Microsoft, IBM, Dell, VMware and Accenture. The panelists will be accompanied by George C. Halvorson, Chairman and CEO of Kaiser Permanente, USA's largest nonprofit health plan and hospital system, serving almost 9 million members and generating more than USD 47 billion in annual revenue. Kaiser Permanente is known for its heavy investments in eHealth.
Program:
·        Welcome by Frida Frost, Chairman of the Danish Society of Engineers, IDA and Christian Vintergaard, Managing Director, Young Enterprise Denmark
·        Introduction of panel: IBM, Microsoft, Dell, VMware & Accenture
·        Pitches by 8 finalists
·        Remarks by Laurie S. Fulton, Ambassador of the United States of America to Denmark
·        Keynote by George C. Halvorson, Chairman & CEO of Kaiser Permanente
·        Announcement of the winner
·        Networking
Space is limited so please pre-register. It is not necessary to hold a badge for the eHealth Week conference, just follow the signs to the meeting rooms.
Read more about the contest here and follow us on facebook.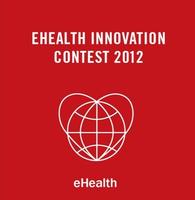 Tweet