Det danske startupmiljø har i mandags i Frankrig mistet en unik personlighed. Simon Schock er desværre gået bort – et tab, der berører utroligt mange. Vores tanker går til hans nærmeste familie og venner.
Vi har i dag modtaget en besked fra familien, som ønsker at give muligheden for alle at sige farvel til Simon: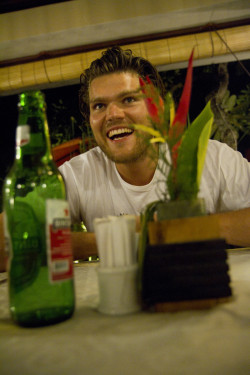 Simon Schock, vores elskede søn og bror, er død den 23. juni 2014. Den 30. september ville han være blevet 30 år.
Simon var på klatretur i Frankrig med sin ven Michael Clausen og døde trods genoplivningsforsøg af et hjertestop.
Simon vil altid være i vores hjerter og med os – Han har været og vil være en inspirator for mange.
Bisættelsen finder sted i Grundtvigs Kirke i København onsdag den 2. juli kl. 13.30.
Sabine, Sebastian, Steen og Susanne
Med positivitet og drive har han været en af de bærende kræfter i Founders House, venture selskabet Sortedam Ventures og det danske startupmiljø generelt.
Michael Clausen, Simons partner I Sortedam Ventures, oplyser, at Sortedam Ventures og alle porteføljeselskaber kører videre som planlagt.
Vi kommer til at savne dig, Simon.
Æret være hans minde
– ENGLISH – 
The Danish startup environment has lost a unique personality last Monday in France. Simon Schock has sadly passed away. Our thoughts go out to his family and friends.
Today we received a message from his family who wish to give the possibility of saying goodbye to Simon: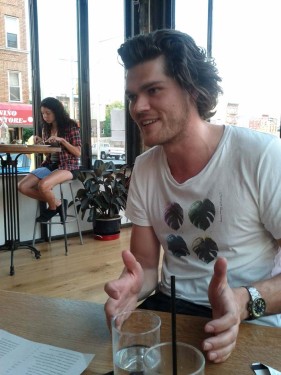 Simon Schock, our beloved son and brother, died on the 23rd of June 2014. On the 30th of September he would have turned 30.
Simon was on a climbing trip in France with his friend Michael Clausen and died despite resuscitation attempts from heart failure.
Simon will always be in our hearts and with us – He has been and will continue to be an inspiration to many.
The service will take place in Grundtvigs Kirke in Copenhagen on Wednesday the 2nd of July at 13.30.
Sabine, Sebastian, Steen and Susanne
With a positive drive he has been one of the driving forces behind Founders House, the venture company Sortedam Ventures and the Danish startup environment as a whole.
Michael Clausen, Simon's partner in Sortedam Ventures, informs that Sortedam Ventures and all portfolio companies will continue as planned.
We will miss you, Simon.
We honor his memory.